I have been the victim of a motor accident and I have been troubled for some time with visits to different specialist doctors. I went to my lawyer and he is going to prepare the case for legal action but he is overwhelmed with my medical files. Who is the specialist doctor that I (we) should be getting in touch with?
Dr Leon: It often happens in the case of a motor accident that the certification of more than one specialist doctor is needed (for example, orthopedic, neurologist, physiotherapists, etc.) and therefore there is a large amount of official documents and test results to gather. In this case you will need to visit the forensic pathologist who will study your file and will then compose a medical assessment report for all the injuries. You will give this assessment report to your lawyer, who then will use it for the all the follow up legal actions.
I have been involved in a motor accident and the results of my toxicology report came back positive for cannabis. There is a possibility that I get charged for driving under the influence of toxic substances. What should I do?
Dr. Leon: Cannabis is possible to weaken mental activity and reduce the ability to concentrate during driving, even if there are no obvious signs at first. The results of the toxicology report in combination with other information can lead to the conclusion of how recent was the use of cannabis and if you were indeed driving under its influence. In this case you should visit a forensic pathologist who will write a medical assessment report which you can then submit to your lawyer.
Medical responsibility
(medical
error)
I had surgical procedure on me but I think that I have been the victim of medical mistake or malpractice. How can I confirm that this is indeed the case so that I can then act according to my legal rights?
Dr Leon: Before you proceed with any kind of legal action it is imperative that you visit first a forensic pathologist who will advise you, according to your medical record and history, on whether you have sufficient evidence to move forward on a legal challenge. If you then decide that you want to proceed with legal action, the forensic pathologist will compose a medical assessment report for your case.
I am a doctor myself and I was informed that the relatives of one of my patients pressed charges against me for "death by negligence". I informed immediately my lawyer who advised me to seek advice from a specialist doctor. Could you take up my case?
Dr. Leon: The cases of a doctor's responsibility and medical error are within my field of work. You will need to show me the medical file of the case during our first meeting in order for me to evaluate the case and advice you on any further action. In particular, in putting together an assessment report we may seek, if needed, the collaboration with other specialist doctors (including colleagues that you suggest) for the preparation of the report.
My husband has physically abused me twice (beating). I don't want to take any legal action yet, but I would like to have "proof" of the abuse for future use. What should I do?
Dr. Leon: Since you don't want to press charges, call the police or get legal advice from a lawyer, it is mandatory that you visit a forensic pathologist who will examine your lesions and write down a medical assessment report concerning your case. The report is given exclusively to you and you can use it at any time in the future.
Technical

advice

on autopsy
I am a lawyer and my client's relative died during surgery. The autopsy will take place tomorrow by the local forensic service and I want to make sure that the whole truth will be revealed. Do you take on these cases?
Dr. Leon: No doubt we can serve as technical advisors for your clients. As you already may know, technical advisors act basically as specialist witnesses on the side of advocates of the parties who have brought the legal action during a trial and they have the right to attend the autopsy procedure, to have access to all the documents and ask for information (article 207 c.p.p.). Furthermore, we co-operate with other specialized doctors, if needed, in order to cover similar incidents and for any medical procedure. For example, cooperation with an Anatomic Pathologist in case of a histologic examination.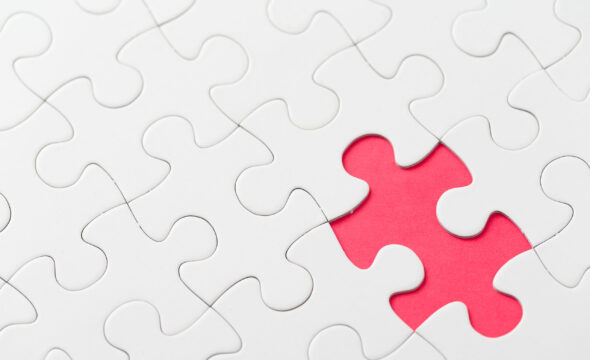 I had a work accident and I have reasons to believe that my company is trying to undermine the damage to my health for obvious reasons. Where should I turn to for advice?
Dr. Leon: The forensic pathologist is the doctor you should address in order to examine your injuries, examine your medical history and medical file and write down an assessment report if needed.
A health issue has been troubling me for a long time now and I have spent a great amount of money trying to treat it. My insurance company acknowledges only a small amount of my medical expenses, claiming that many examinations where unnecessary.
Dr. Leon: You need to seek advice from a specialized forensic pathologist who will examine your medical file and inform you on what and how you can claim.
I have been charged with heavy bodily injuries; however, from the medical records that have been produced, there is no such thing. What should I do to prove this?
Dr. Leon:The injury criteria are specific. If the person's life is threatened, if there is a general health disorder and a potential danger to life, if the person has been severely and long-lasting injured, as well as in the case of mutilation, the damage can be classified as severe, even if indirectly and even the full extent of the injury is not revealed for a while.
Examples of such lesions are bone fractures, joint injuries, large vessels and nerves, limb amputation, and so on. In any case, what you have to do is contact a coroner/forensic pathologist to assess the case and suggest ways in which it can assist in your case (opinion, testimony, etc.)
Molecular biology
(DNA
test)
I have litigation and it is important for the outcome to be able to proceed in a DNA examination in order to prove that the body that exists in the graveyard belongs to my father. Who is the scientist i must address to?
Dr. Leon: In these cases, scientists should be qualified to be able to properly guide you, make a valid sampling, and ensure that the sample reaches the laboratory in excellent condition. The specialist in these cases is the forensic doctor who, in addition to his obvious role in taking a sample from a dead person, has a particularly important contribution to the process for the living ones. The forensic doctor can also coordinate a whole process and evaluate the final results correctly. The participation of the geneticist who has the primary responsibility for the analysis of the samples is also essential, and it is possible to contribute to the other stages of the process. A major problem in our country is that there is no institutionally regulated role for a geneticist, so that before they turn to a "specialist", the people concerned need to investigate the "specialist's" competence. Therefore, the safest thing is to start the procedure by visiting a forensic doctor.
I wish to do a paternity test and I have even found one in the internet done from distance. Are you doing that procedure?
Dr. Leon: At our clinic sampling is carried out for paternity tests as the rules of science and ethics define. It is a prerequisite for sampling to be done at the clinic, by a forensic doctor, with the consent and physical presence of all the participants in the test. Prior to sampling, an interview on medical data, identification of participants and completion of relevant documents will take place. In this way and with the collaboration of certified genetic laboratories we ensure the full validity of the result. Obviously, I do not carry out remote tests and tests on samples that have not been taken with the consent of the person concerned.